For Buyers
---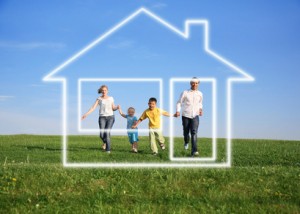 Joe Doman is the answer when it comes to deciding to buy a home in Virginia. Offering a wealth of knowledge on homes in the area, our team is prepared to handle your every request. We love our towns and whether you need to know about sales statistics or schools, have a question about CC&Rs or local fitness centers, Joe Knows. Sharing our knowledge of is part of what makes our team unique AND an extremely valuable resource for you.
Aside from our community presence, we also offer the best in professional real estate sale services. Whether you are searching for a luxury local home, land, commercial or investment property, The Joe Doman Team and our combined decades of negotiating experience can and will deliver your dream home.
Our name "Joe Knows" is about having all the answers – for us and for you – and when it comes to purchasing Virginia real estate, we are the experts in our market. We work with you as a team to listen, understand and find the home home you desire and then apply our negotiating skills, industry knowledge, and know-how to get your offer accepted. We are your advocates when it comes to buying real estate in Virginia and love helping you get settled into your new home. Trust Joe Doman to help you buy your next Virginia dream home.
---
Top Reasons to Buy a Home
Quality of Life
Tax Deductibility of Mortgage Interest
Tax Deductibility of Property Taxes
Appreciation Potential
Deferred Gain and Capital Gain Treatment
Once in a Lifetime Exclusion
Principal Accumulation
Pride in Your Home
No Landlord
Leverage (where else can you buy this size of an investment with 5-10% down)
The Real Cost of Renting (At $700 per month, with a 6% rental increase per year, you will pay $110,719 over a 10 year period.)
---
What Every Buyer Should Know
Property taxes and qualified interest are deductible on an individual's federal income tax return.
Often, a home is the largest asset an individual has and is considered one of the most valuable investments available.
A portion of each amortized mortgage payment goes to principal which is an investment.
A home is one of the few investments that you can enjoy by living in it.
A REALTOR® can usually show you any home whether it is listed with a company, a builder, or even a For Sale By Owner home.
Working through a REALTOR® to purchase a For Sale By Owner home can be very advantageous because someone is looking out for your best interest.
Your Real Estate professional can provide you with a list of items you'll need to complete your loan application so you'll be prepared.
A homeowner can exclude up to $500,000 of capital gain tax if married and filing jointly or up to $250,000 if single or filing separately. The home must have been the taxpayer's principal residence for the previous two years.
Beginning with May 07, 1997, there is no longer a requirement to purchase another home more expensive than the one sold. Homeowners are free to buy up or down with no tax consequences assuming their gain is less than the allowable amounts.
Ask the Real Estate professional if they are familiar with the neighborhoods where you want to live.
Ask the Real Estate professional whom he/she is representing in the transaction.
Ask the Real Estate professional what he/she will do to keep you informed.
Your Real Estate professional should provide you with the highest level of service and advice.
---
Making an Offer
Once you have found the home you wish to purchase, you will need to determine what offer you are willing to make for the home. It is important to remember that the more competition there is for the home, the higher the offer should be – sometimes even exceeding the asking price. Remember, Be Realistic. Make offers you want the other party to sign!
To communicate your interest in purchasing a home, we will present the listing agent with a written offer. When the seller accepts an offer it becomes a legal contract. When you write an offer you should be prepared to pay an earnest money deposit. This is to guarantee that your intention is to purchase the property.
After we present your offer to the listing agent it will either be accepted, rejected, or the seller will make a counter offer. This is when we will negotiate terms of the contract if necessary.
The step-by-step contract procedure for most single-family home purchases is standard. The purchase agreement used is a standard document approved by our local Board of Realtors.
The purchase agreement or contract constitutes your offer to buy and, once accepted by the seller, becomes a valid, legal contract. For this reason, it is important to understand what is written on the contract offer. I have included a copy in this packet.
---
What Happens Next?
Now that you have decided to buy your home, what happens between now and the time you legally own the home? A Title Company may handle the following items. NOTE: in different parts of the country attorneys, lenders, escrow companies and other persons who are independent of, title companies perform some or all of these functions.
Earnest Money – An agreement to convey starts the process once it is received at the Title Company. Once you submit the loan application, it is usually subject to a credit check, an appraisal, and sometimes, a survey of the property.
Tax Check – What taxes are owed on the property? The Title Company contacts the various assessor-collectors.
Title Search – Copies of documents are gathered from various public records: deeds, deeds of trust, various assessments and matters of probate, heirship, divorce, and bankruptcy are addressed.
Examination – Verification of the legal owner and debts owed.
Document Preparation – Appropriate forms are prepared for conveyance and settlement.
Settlement – An Escrow Officer oversees the closing of the transaction: seller signs the deed, you sign a new mortgage, the old loan is paid off and the new loan is established. Seller, Realtors, attorneys, surveyors, Title Company, and other service providers for the parties are paid. Title insurance policies will then be issued to you and your lender.
Title Insurance – There are two types of title insurance:
Coverage that protects the lender for the amount of the mortgage,
Coverage that protects your equity in the property.
Both you and your lender will want the security offered by title insurance. Why?
Title agents search public records to determine who has owned any piece of property, but these records may not reflect irregularities that are almost impossible to find. Here are some examples: an unauthorized seller forges the deed to the property; an unknown, but rightful heir to the property shows up after the sale to claim ownership; conflicts arise over a will from a deceased owner; or a land survey showing the boundaries of your property is incorrect.
For a one-time charge at closing, title insurance will safeguard you against problems including those events an exhaustive search will not reveal.
---
Home Warranty Plans
Home warranty plans go a long way to alleviate some risks and concerns. For a modest price, the seller can provide to the buyer a one year warranty covering specified heating, plumbing, electrical, water heater or appliance breakdowns. Coverage under most plans commences at closing. In all cases, there are important limitations and exclusions (example: appliances/systems must be operative at commencement of coverage).